Send us your comments (and a photo if you like) and we'll post it here. Directly below on the left, are the reviews from VRBO and Houfy. Use the scroll bar on the right to see all of them
Hi Tom and Terry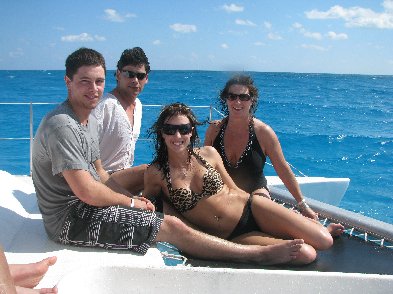 My Husband, daughter and boyfriend, and I found this condo perfect. The location is unbeatable we were able to walk to the night life within a few minutes and enjoy morning runs on the beach. The staff was wonderful and helpful with any questions we had. We will be booking our holidays here rather than an all-inclusive from now on. The unit had everything that we wanted. Morning coffee on the deck was wonderful. The sun rise was beautiful every morning. The patio area was enjoyed daily and the pool was also a nice change from swimming in the ocean. We would recommend this property to anyone looking for a great relaxing holiday.

Brenda, Dave Stephanie and Colton
Fantastic! Love the decor, love the location. Our 2nd time at Xaman-ha. This is our favorite location. Muchas Gracias.
South Bend, IN
Beautiful Place; a perfect condo. Great food, water and weather. Thanks we will return.
Michelle & Tom, Oklahoma City _________________________
Enjoyed our stay in Paradise! Great night life; GREAT shopping.
David, Karen, and family, Edmond, OK
Hi Tom,
Just want to let you know what a wonderful job you guys did on the upgrade of your condo. We have been coming here for 17 years and have always enjoyed this place.
Thanks for sharing you beautiful CONDO!! :) WE LOVE BEING ON THE END
Jack and Jill
_________________________________________________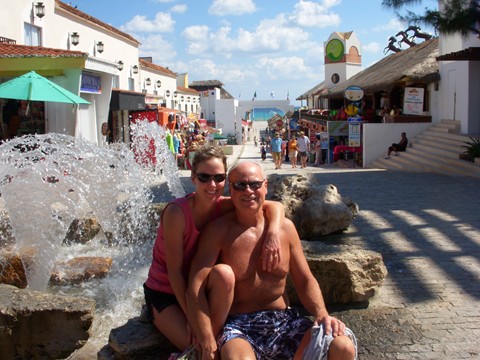 We had a wonderful month long vacation in your beautiful condo. We can't wait to come back.
Robin and Bob, Washington ______________________
Tom, We are completely enjoying your condo in Playa! The kitchen is better equipped than any other place we have stayed in this area. This is at least our third time at Xaman Ha, sixth or seventh time in Playa, and we like your condo the best. The weather is perfect, of course! Jael(sic) with the property management company is great. Nancy, Fergus Falls, MN
We really enjoyed our stay. We had our two year old with us and the condo had everything we needed. The pool was great!
Nelly
Just got back from a week at this amazing condo. Highly recommend to anyone considering. Great location, amenities and the beach cannot be beat. Wish I would have booked two weeks instead of one. :)

Tresenia, San Francisco, CA ____________________________________________
Hello Tom,
I wanted to let you know what an absolutely wonderful time we had at your condo over Christmas break. The weather was great, the ocean just fantastic to swim in, and the accommodations perfect for our needs. Nothing disappointed--and everything either exceeded or met our expectations!
Also--the staff on the premises were helpful, and check-in was smooth--the entire area around the condo is so lovely as well.
I am seriously missing the sun and warm temps, and the lovely ambiance of Mexico--thank-you for allowing us to share in it all from the comfort of your condo--I hope you get a chance to escape Minnesota cold and relax in it soon!
We loved it! Second time we've used your home. Thanks so much. We will be back next year.
Rich and Vicky, Colorado
Beautiful spot, wonderfully equipped condo
Milwaukee, WI_______________________________________
We just wanted to thank you for the use of your Xaman Ha condo 7101 Nov. 21-28th. We loved the new furniture, paint and new shades in the master bedroom. As usual, we really had a great trip, and still believe that Xaman ha and your condo is the best place in Playa.
Bev and Jody
Absolutely beautiful! We couldn't be kept away from the beach and the Mayan ruins.
John, Diana, and family, Forestville, Ca ________________________